Welcome to ArrowsmithWeb.com
Here you will find articles about multiple topics as well as family pictures and updates.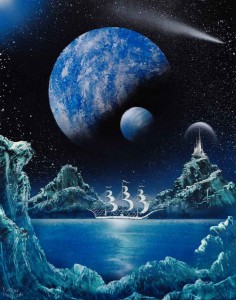 This is a picture of a painting I have in my office at home.  I bought it from a street vendor in New Orleans who painted it (using spray cans) in front of me and my pregnant wife Joy.  I requested the features you see.  I love it except for the impossible lighting.  (Of course it's impossible to have more than half of a globe illuminated at once).